March is here, the weather is heating up, visitors are pouring in, and the end of our time in Oaxaca seems to be spiraling closer at an alarming speed. Ann Hatch and Paul Discoe left yesterday morning after a fun four day visit. Saturday was spent out in San Augustine de Etla, where we toured the paper factory, the upcoming art school, and visited with our friends Marietta and Antonio.


The paper factory, which is one of Francisco Toledo's many projects, is amazing--beautiful textures and colors in a gorgeous setting.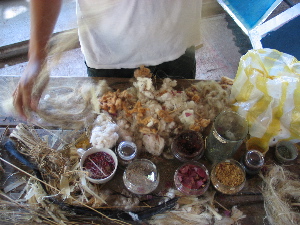 These are some of the raw materials used to make the paper.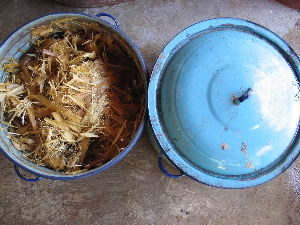 Here are some fibers being prepared to turn into paper.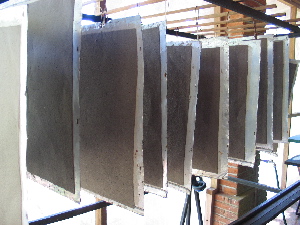 This is how the paper is dried.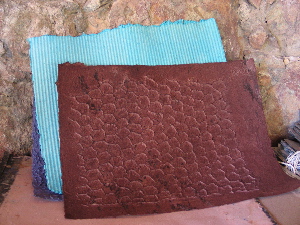 A few examples of the finished product.


The future art school there is another Toledo project. The scale of the building is incredible.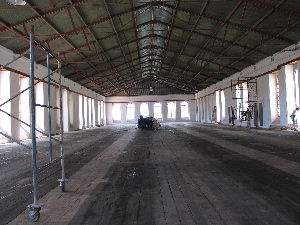 This is the main upstairs space.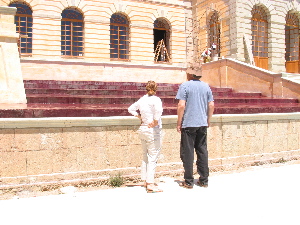 Ann and Paul admiring the cochinile dyed water that runs down either side of the main stairway.



After visiting the paper factory and school, we went with Marietta and Tony to a little eating spot up the street from their amazing new house. The food was incredibly delicious, and the environment unsurpassed.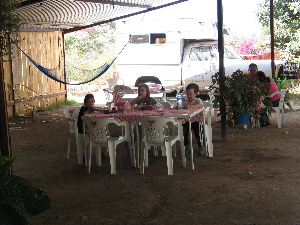 Sunday Thom, the kids, myself and our friends David, Elizabeth and their daughter Leila went out to Guadalupe Etla (there are MANY Etlas...) for a gathering at our friend's Rachel and Eric's. They have an amazing piece of land way out in the country. It was a blast. The kids made kites. The parents talked and ate. (dish of the day was rajas con crema, with quesillo--very decadent and delicious!)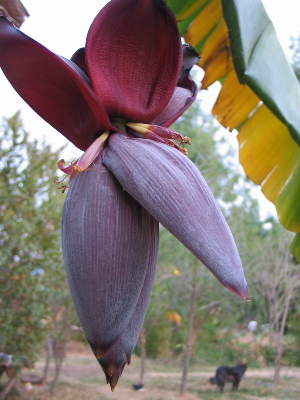 This is a banana tree flower at Rachel and Eric's. There are many banana trees putting out these incredible blooms at the moment. Amazing to see, particularly considering the lack of water right now.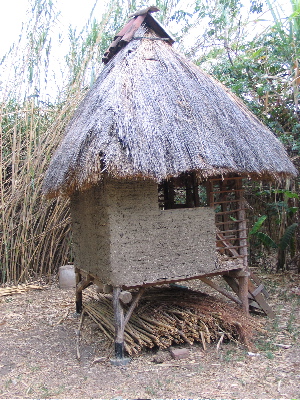 This is the tree house for Eric and Rachel's daughters Luli and Zea.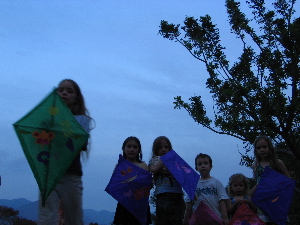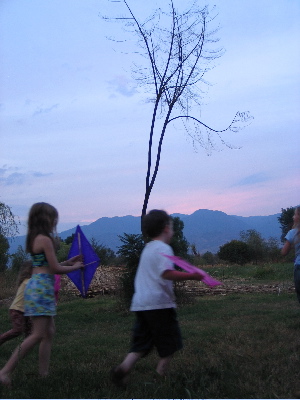 Kids with kites...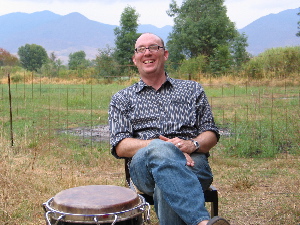 And, finally, yes the impossible occurred: Thom took part in a drum circle. Well, he looks pretty happy for it.


And so now...Tonight Matt and Ella arrive--Thursday Kelsie joins up with all of us. Thom's film "Stray" is showing tomorrow night at a little bar in town. He's very excited. Alta and her friend Jeri, who arrived Saturday night from Minneapolis, left today for a 5 day journey to Chiapas. Thom and I are going to follow suit and go on our own to Chiapas after Easter while Alta takes care of M. and L.(first time since before Muriel that we've been off on our own!). We'll try and keep all the adventures posted!